EduCADD E-Certificate Verification
Students can verify their e-certificates online after completing the courses. Students can authenticate their EduCADD e-certificate which has been received from any of the franchisee of EduCADD network.
This facility is available for the students who have enrolled in courses on or after October 2017 and received e-certificate. Students who have completed a customized course will not be able to check their course details using this facility.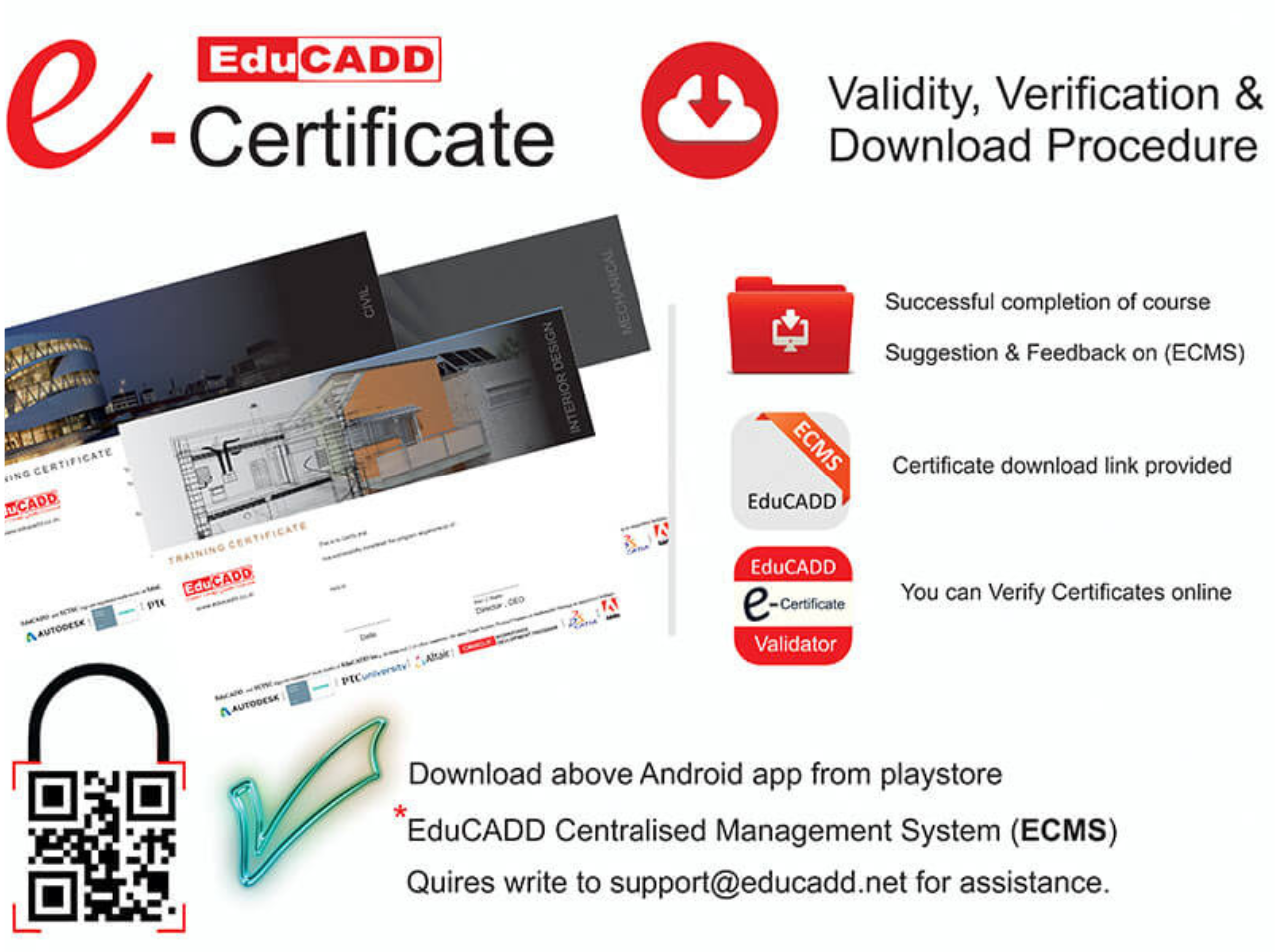 Process to verify E – Certificate
(Only for Android users)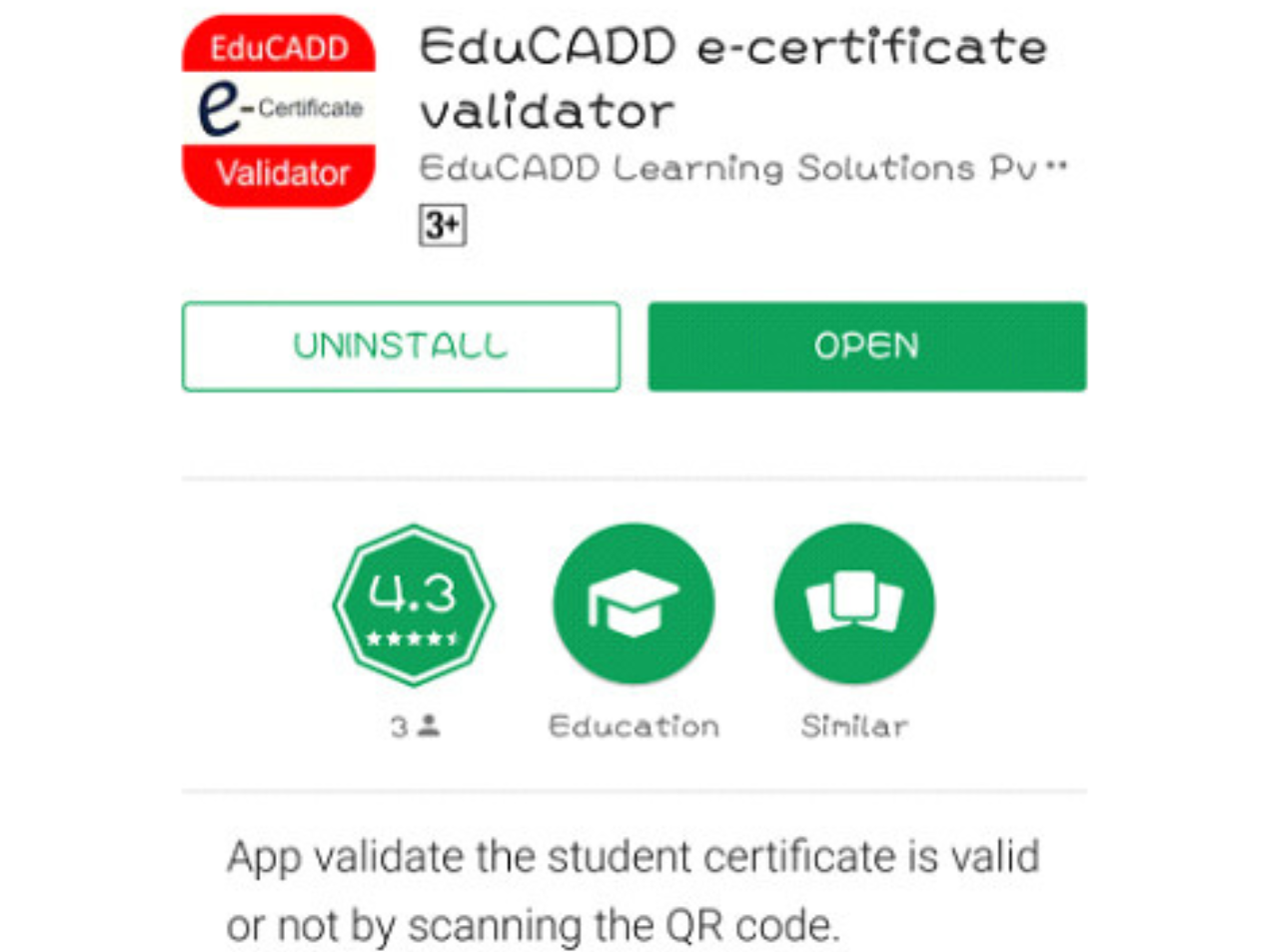 Step1: Download EduCADD e-certificate validator application from Google play store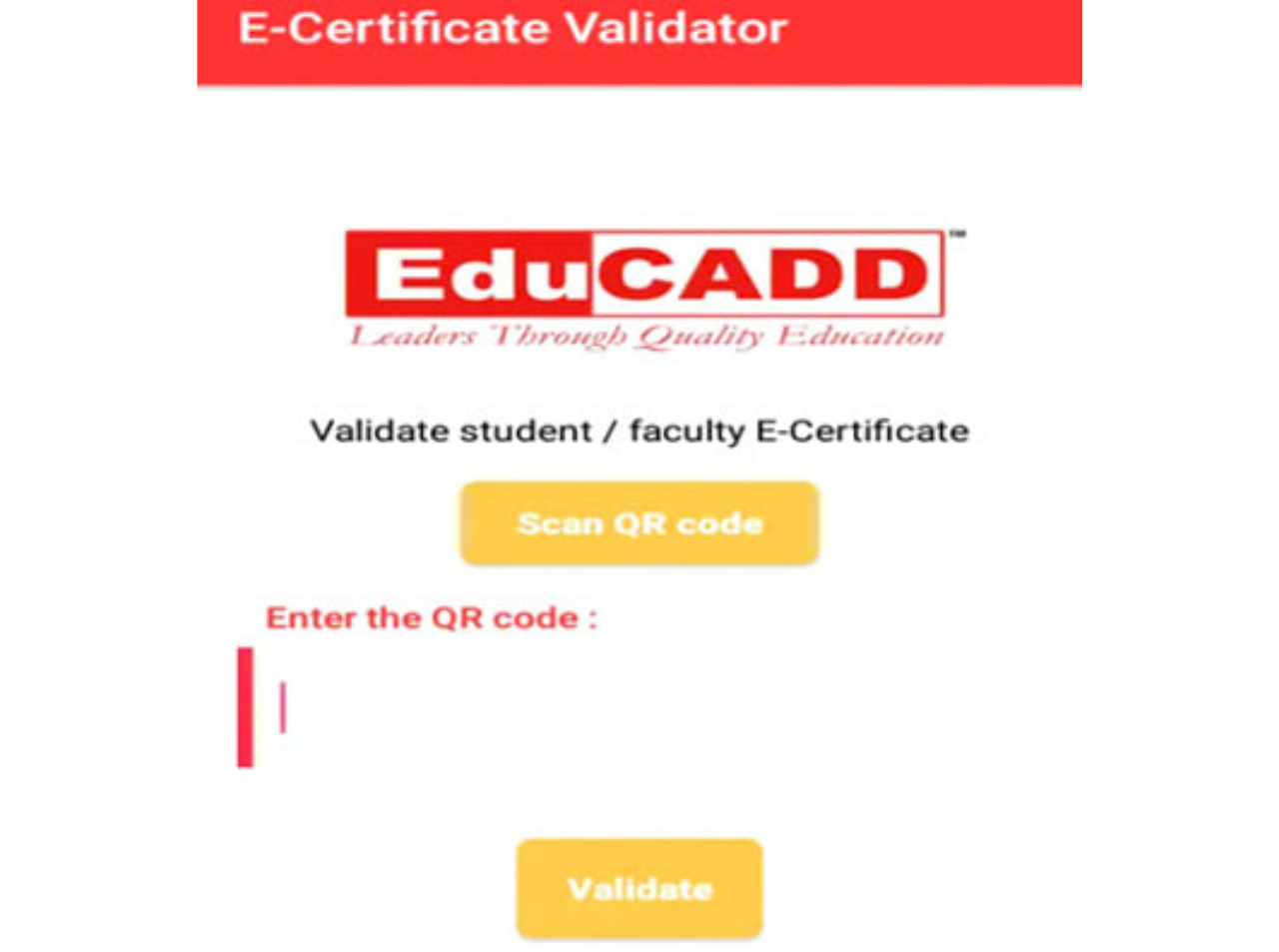 Step 2: Open EduCADD e-certificate validator application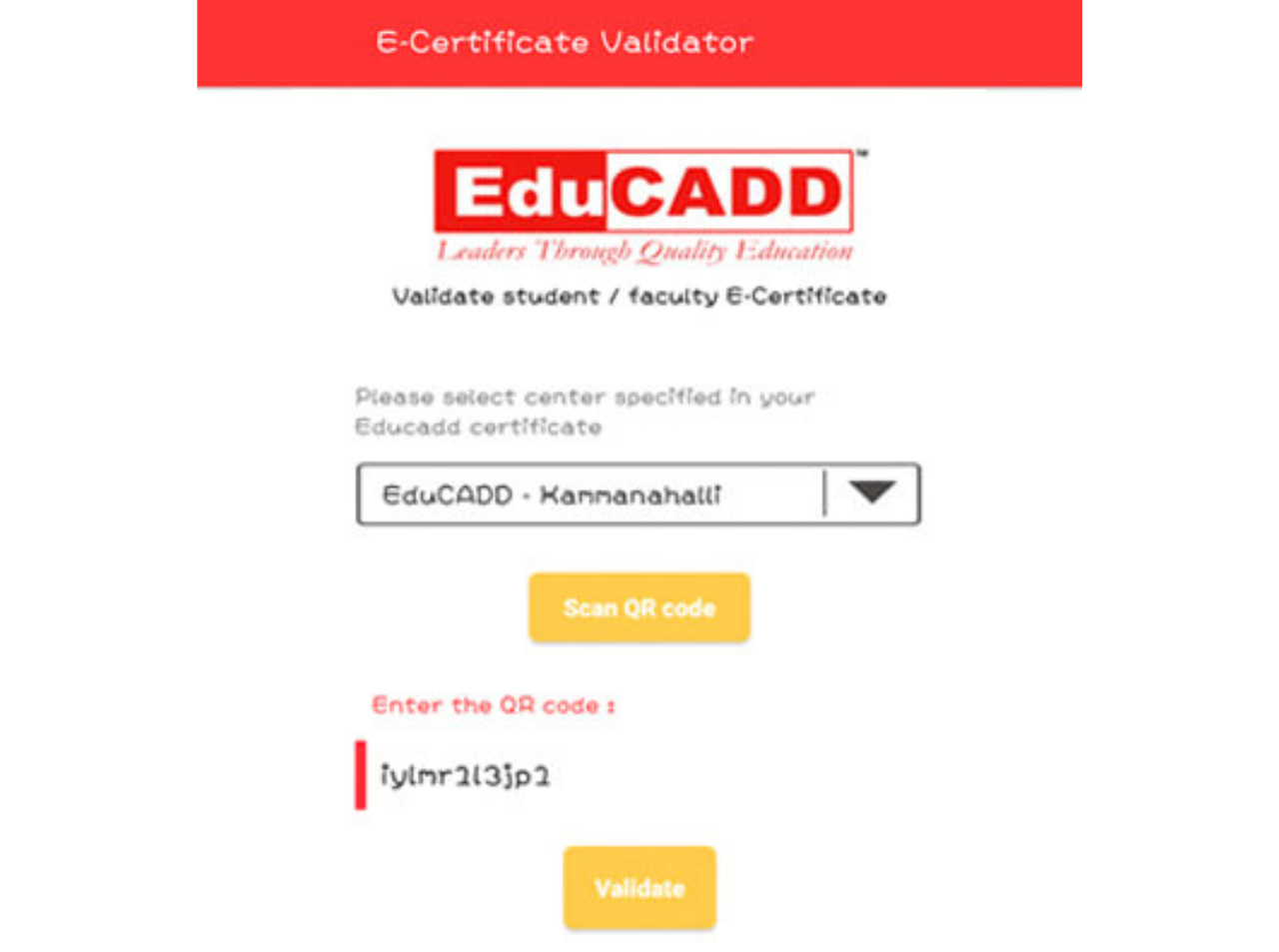 Step 3: Select name of the center from which you have completed the course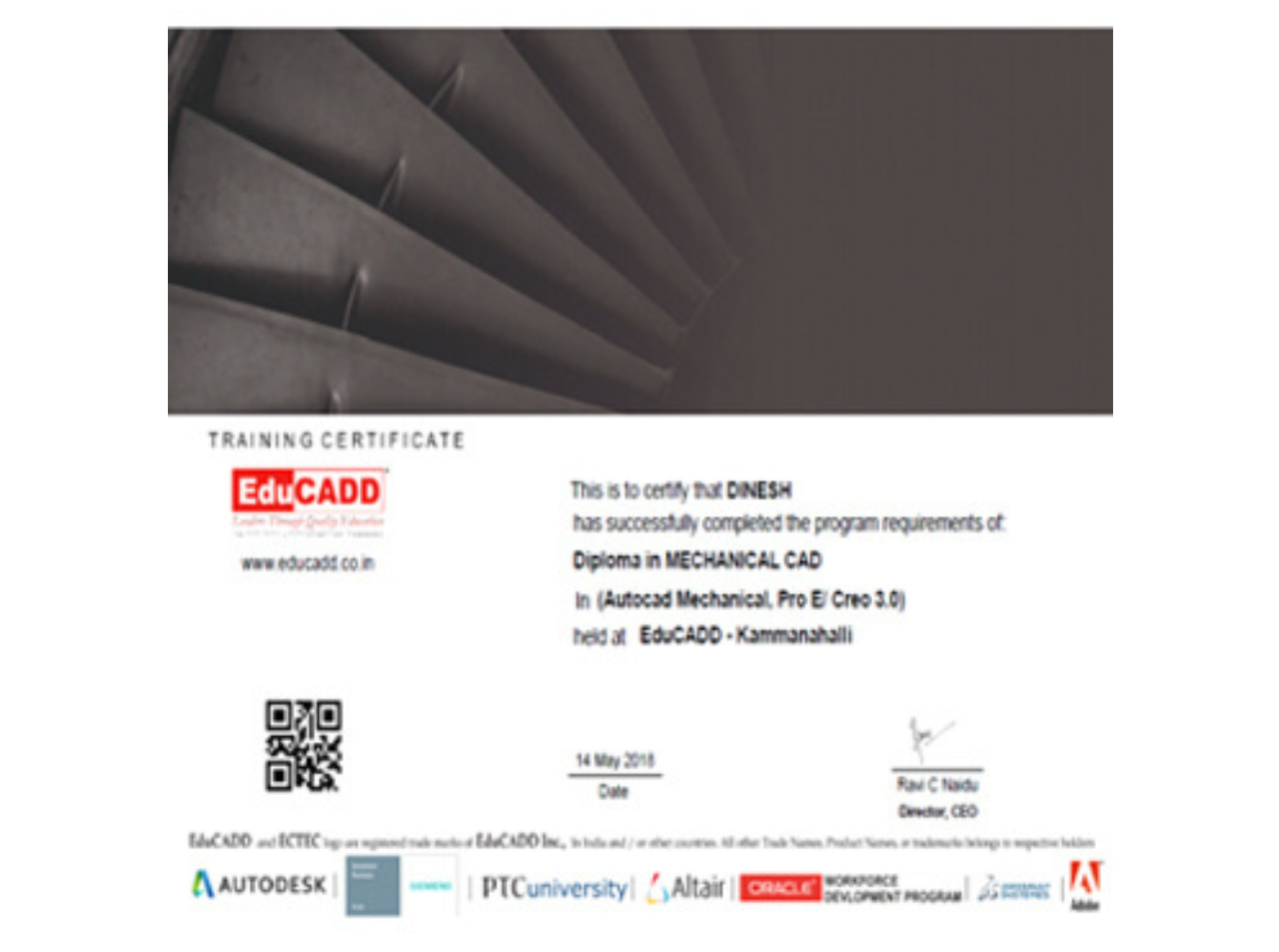 Step 4: Scan the QR code on e-Certificate provided from EduCADD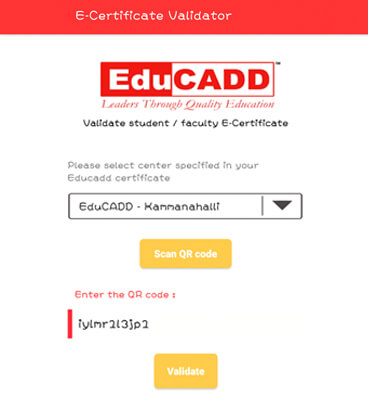 Step 5: Once you scan the QR Code it automatically generates the code on screen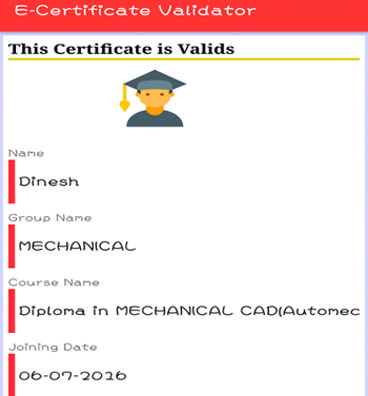 Step 6: Click on validate. E-certificate validator will display the certificate stored in student certification server