Manish Jain
"My birth as an Entrepreneur started with EduCADD. Being a Non – Technical person and venturing into core technical training with no prior experience of running a business was welcomed and converted into a good profitable business through the continuous hand holding and support services of EduCADD. As a centre I feel an integral part of the company today in all their success stories.

Mrs. Shwetali Sonawane
"I am happy to say that our decision of joining hands with EduCADD as their Franchisee partner was a right decision in all aspects. We have done pretty good business right from the start. It delights us more to see our students happy with the offered service which directly multiplies our business furthermore. I would like to thank the entire EduCADD team for their support over the years".

Mr Zahid H R Ali
"It was Nov-2012, I was looking for business opportunities in the education and training sector after resigning from my job. Finally I decided to go ahead with EduCADD franchise in Lucknow and I have successfully completed 11 years of association. EduCADD has extended full support needed to carry on this business model all the time. It is really a proud moment to be a part of EduCADD team"
Why EduCADD
-Multiple Revenue Streams
-Latest Tools and Technology
-Exclusive Territorial Rights
Requirements
Area Required – (800 – 1200 Sq/Ft)
Investment range –(INR 10 – 16 lakhs)
24 Years of Legacy
24 Years of Industry experience in training, development and implementation of CAD/CAM/CAE/ Information Technology and Interior Design domains.
Industry Leader
Most Trusted Brand in CAD/CAM/CAE training business in the country with a significant global presence.
No Royalty Model
Being one of the best CADD education franchise , we care about fellow Entrepreneurs and so we offer a No Royalty Business model. We Succeed as you Succeed is what we believe in.
EduCADD Online Portal
EduCADD Learning Management system. EduCADD Launched Online platform for Online classes.This is the best LMS that any education franchise can have to use for reporting .
 Multiple Income Streams
With EduCADD you can earn from multiple revenue streams, being the best in CADD education , all under one brand name with no additional cost and boost your income,this is your best opportunity to grow into a Education franchise.
Dedicated Support
We walk along your path starting from the ideation stage and up until you start making revenue. Dedicated Support Team.
Authorisation
EduCADD and National Skill Development Corporation (NSDC) work in collaboration to develop skilled professionals for tomorrow. EduCADD is Authorized Training Partner of Autodesk, PTC, Bentley Systems, Oracle and Dassault Systems.
EduCADD ECMS
EduCADD Centralized Management System – A cloud based platform to manage your end to end business operations with ease.
Recession free Business
We offer service to Education Sector – ever recession free business catering to career oriented programs.
Wide Network
An effective ever-growing network of franchises running successfully pan India with 160+ Centres.
90 Days Incubation Period
Handholding of EduCADD Centre operations from Sales, Service and Centre Operations Criteria.
Course Curriculum
Course Curriculum is mapped based on the Industry standards so students gain in demand skills in areas of Engineering that are universally in high demand across Manufacturing and construction industries.
Massive Target Audience
Catering to a massive target audience covering degree, diploma and Plus 2 students from engineering, science, and Commerce background as well.
High ROI
EduCADD gives High Return on Investment upto 131% (Best in the Education Industry) within 12-18 Months.
Placement(JOBKART)
Jobkart App / portal enables EduCADD students to register for campus placements of various companies. and stay up to date with all placement activities right from their smartphone and web portal. This platform helps assess skill-set across multiple interviewers and connect job seekers with a single click.
CAD/CAM/CAE
CAD/CAM/CAE has always been a useful tool in Engineering, Architecture and Manufacturing. This tools are used extensively by Manufacturing, Construction, Oil, Design, Aerospace, Automobiles and Engineering Companies as well as various Govt. Departments.
Interior Design
Interior Design has a steady growth compared to earlier days. With increasing demand from clients and very less skilled professionals to implement the required design has made EduCADD to venture into Interior Design Vertical and bridge the skill gap.
Information Technology
Information technology (IT) training comprises imparting knowledge and skills related to the development, application, implementation, design and management of computer-based systems. With the increasing adoption of the latest technologies by organizations worldwide.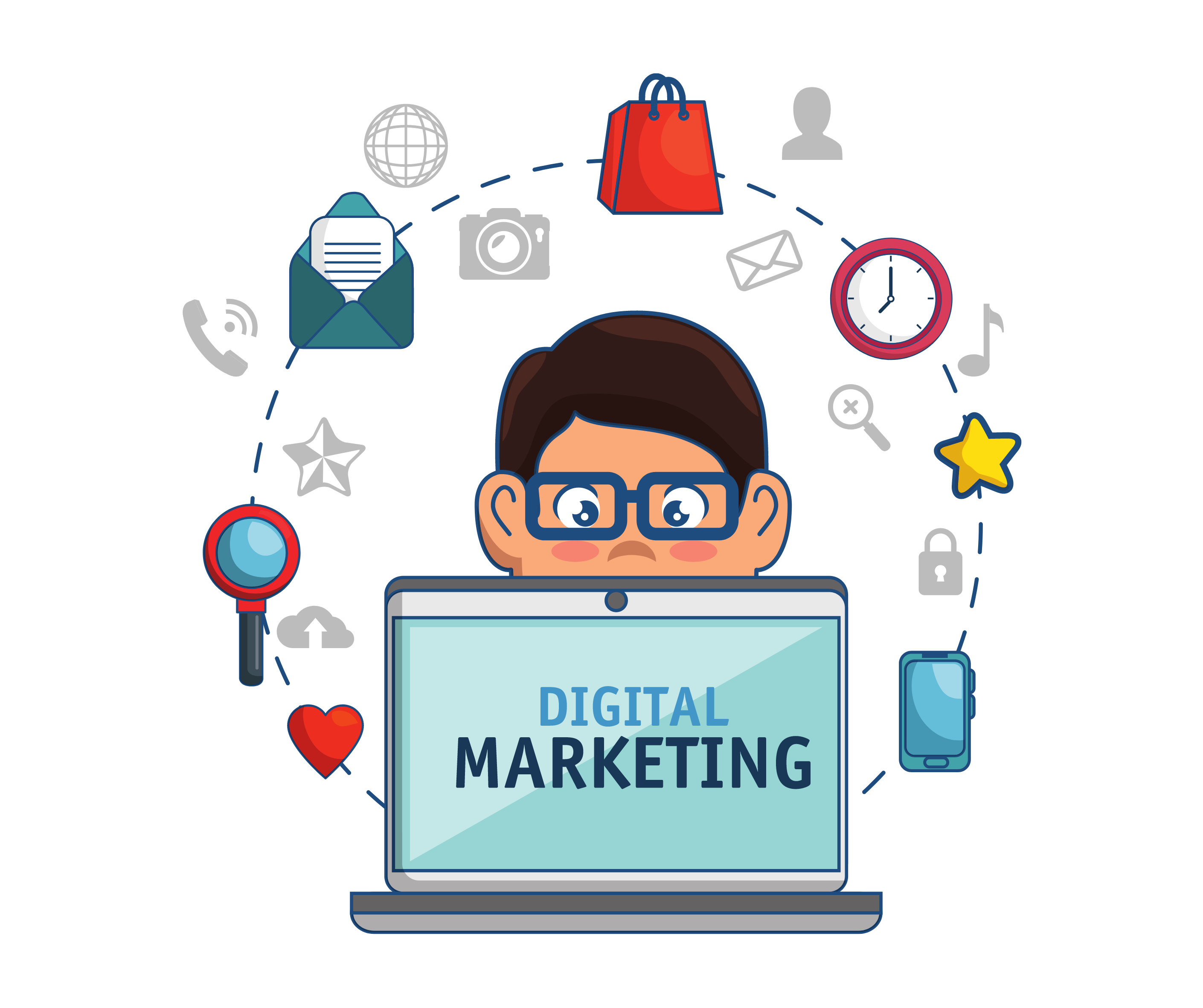 Digital Marketing
Digital Marketing Course imparts Knowledge about SEO, Social Media Marketing, Content Management, Pay Per Click Advertising . Our Digital Marketing course is industry benchmarked for the best industry ready course content with the focus of building skill and expertise in the students who sign up with us.
Founded in 1999 EduCADD offers skill development courses in CAD/CAM/CAE, Information Technology and Interior Design domains.  As a "Education Franchise" and Training centre we deliver IT programs under the banner THINKWorks, a trade mark owned by EduCADD.  EduCADD's vision is implemented by relentlessly staying up with latest technology trends in CAD and Information Technology.  Our career oriented programs offer technical and employability skills which we deliver through a wide network of over 160+ centers spread across the country and abroad.We offer franchise opportunities and work with the latest software tools in the software industry . We are a top franchise india player and offer franchise opportunities in cities like Chennai ,Pune ,Mumbai , Bangalore,Hyderabad,Ahmedabad,Delhi, Kolkatta,Lucknow,Coimbatore,Indore,Jaipur,Odisha,Vadodara,Patna,Vijaywada,Gurgaon,Dehradun,Assam,Nagpur,Salem,Kanpur,Faridabad,Noida and states like Kerala,Karnataka,Tamilnadu,Gujarat,Punjab,Maharashtra,Bihar,Andhra Pradesh,Telengana,West Bengal,Rajasthan,UttarPradesh.
Values
We conduct ourselves and our business to empower individuals and narrow socio economic divide.
Vision
To become the most trusted training company in our domain.
To develop EduCADD as a global leader in training, knowledge empowerment and consultancy.
Mission
To help our franchisees achieve extraordinary business results for their clients and for themselves by continually improving the brand's reputation for excellence in content, delivery and franchisee support.
With over 6214 Engineering institutions and 2.9M enrolments per year millions of freshers are released into job market every year. In spite of this huge number of graduates only 7% of them are skilled enough for core engineering jobs, the rest 93% not skilled enough to be productive in respective industries. This creates the demand for skill-based education. With our innovative approach and through our skill based training we are bridging the education-employment skill gap and develop productive individuals.
The global IT training market was valued at US$70.2B in 2021 and it is expected to hit US$87.3B by 2027 growing at a CAGR of 3.9% for the period 2022-2027 (Source: imarc). Information Technology related domain is the biggest employer in India and is forecasted to grow further in 2022-2027. Information technology (IT) training comprises imparting knowledge and skills related to the development, application, implementation, design and management of computer based systems.  THINKWorks Professional Program in Software training helps learners build master in Programming, RDBMS & Full Stack web Development with DevOps. Learners have an option to learn individual courses of their choice. Digital Marketing & Ethical hacking courses are in very high demand with good job opportunities across the globe
The Global Interior Design Market Size is estimated at USD 180,929 million in 2022 and is projected to reach USD 317,860 million by 2028, exhibiting a CAGR of 8.38% during the forecast period. With our comprehensive mentored training we equip students with a tool box of domain and tool knowledge with marketable and project management skills.  EduCADD's Professional Program in Interior Design cover key areas in Domain skills, Software skills and Presentation skills. Equipped with this knowledge our trainees will be able to kick start a fabulous career in Interior Design.
 1. Wide network of Performing centres
with over 70+ centres spread across the country, You are assured of a brand name which is synonymous with skill based education in INDIA for over two decades. Many of our franchisees signed up for multiple locations. We offer franchise opportunities in cities like Chennai ,Pune ,Mumbai , Bangalore,Hyderabad,Ahmedabad,Delhi,Kolkatta,Lucknow,Coimbatore,Indore,Jaipur,Odisha,Vadodara,Patna,Vijaywada,Gurgaon,Dehradun,Assam,  Nagpur,Salem,Kanpur,Faridabad,Noida and states like Kerala,Karnataka,Tamilnadu,Gujarat,Punjab,Maharashtra,Bihar,Andhra Pradesh,Telengana,West Bengal,Rajasthan,UttarPradesh and many more ………….
2. Education Franchise Opportunity with 100% success rate from industry leader
Partner enrolment roadmap and a well documented partner on boarding process assures 100% success rate. our support team will take care of all your teaching problems and empower you to be of your own within 90 days of our incubation program. We offer the best franchise India opportunities that are available . Our Franchise business is based on time tested models which ensure your franchise's success. We dont aim in terms of numbers to be the Top 50 franchise in India but focus on quality of our partners to avoid short term gain.
3. No Royalty & Recession free Business
Training is the most vital aspect for a business enterprise to operate successfully EduCADD not only believes but practices this through structured training Modules.No Royalty is charged from partners and balancing business interests ensures that your business remains unaffected from business downturns .
4. EduCADD Centralized Management System ECMS
ECMS is a web based portal for a complete data management of the centre under one roof and have a better control over the business from anywhere and also helps HO in Monitoring the sales output of the centre.This practice is the best for franchise business . This practice has made Educadd one of the best franchise brands in India with a sustainable business continuity through reporting .
5. ISO Certified with 24 Years of presence with Maximum Accreditions
EduCADD is certified by ISO for its franchise network support and services and is authorised training partner for many product lines.
6. Guaranteed Student Placement Program
After getting trained with the necessary skill set, we support our students with Placement opportunity through jobkart, a dedicated mobile application designed for EduCADD students. 
7. Multiple Revenue Streams
EduCADD Centres operate on a balanaced business model where the risk is minimal. It involves multiple revenue streams which helps the franchisee. Franshise opportunities in franchise business is helpful when you are being advised by Educadd which has been in the field for 24 years and we ensure our partners get the best advise possible.
8. Well Designed Courses
EduCADD Centres helps students and professionals to chase their dream job by bridging the skill gap between industry standards and their knowledge level through its courses.
9. Complete Training & Certification
The product portfolio is filled with technologies that are current and trending, We choose courses that has a high demand and scope in the job/skill market.
10. Trainer Materials
Training will be delivered uniformly across all centres with projects, assignments, trainer materials and teaching aids apart from course materials.
11. Approved Skill Development Partner
EduCADD is a Skill Development Partner of National Skill Development Corporation (NSDC) Under Governement of India.
12. Well-balanaced Business Model
EduCADD Centres will operate on a balanaced business model with Marketing, Lead generation and student Placement delivered by EduCADD HO Team.
Why is digital marketing important?
Digital marketing helps you reach a larger audience than you could through traditional methods and target the prospects who are most likely to buy your product or service. Additionally, it's often more cost-effective than traditional advertising and enables you to measure success on a daily basis and pivot as you see fit.
EduCADD Education Franchise of India, franchise business model offers the best franchise opportunities with lucrative business for young entrepreneurs who have the desire to flourish in the education sector.Our franchise model ensures vital support on most important aspects of business. We offer a superior business model by optimizing franchise operating model and maximizing benefits.
The following Criteria are desired from the applicants applying for EduCADD Franchise:
Passion for education business
Active involvement in centre operations.
Good managerial and administrative experience.
Person with strong character and morale.
Possess good people management skills and leadership qualities.
Interested in long-term business relationship.
Desire and determination to achieve financial freedom.
Possess the capital and drive to grow a successful learning center.
– Franchise Fee
– Advance for hiring premises
– Furniture and Fittings
– Equipments
– Local Marketing
Expansion Locations : All over India
Investment Range : 10-16 Lakhs
Semi Commercial Space : 800 to 1200 sq.ft.